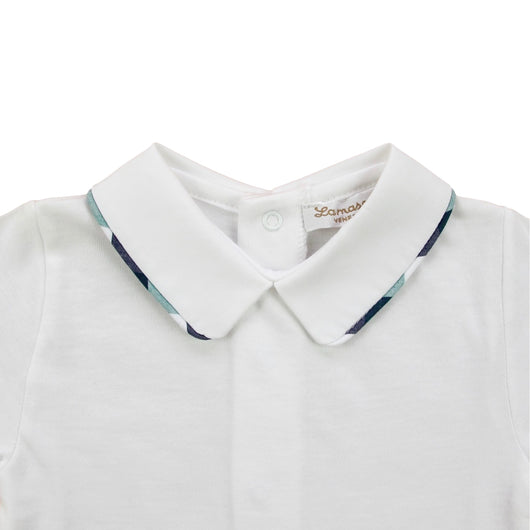 BODY WITH CHECKED COLLAR
La Mascot
Regular price CHF 49 Sale
White body with short sleeves is little boys' summer classic. Checked profile on a collar adds an interesting accent and makes it a perfect match to our checked dungarees and shorts. 
Short sleeved baby body
White with checked green and blue profile
Matching with our checked dungarees and checked shorts
100% cotton
Made in Italy
Goes perfectly with Checked dungarees or Checked shorts.